THE MAGIC IS IN THE DETAILS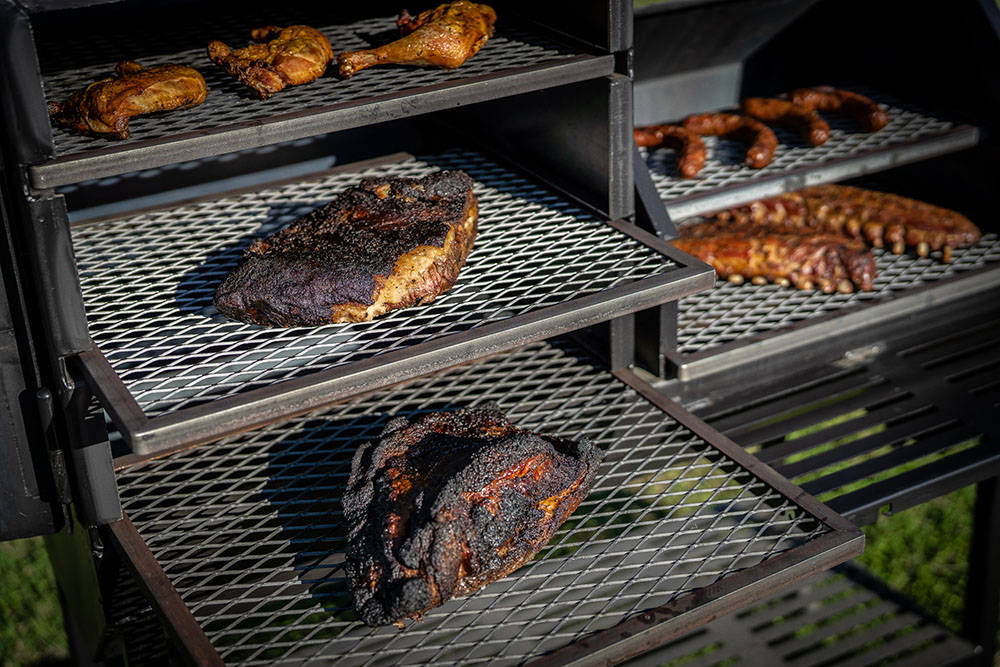 Slide out grills allow you to use more available cooking space, by stacking, and makes basting easier than ever. The framed out grills also keep the integrity of your grill surface in tact longer.
---

Heat Transfer Baffles
Our internal heat transfer baffles are unique to ASF Smokers design. These help you push or pull heat to different chambers, allowing for the most optimal heat transfer. The baffles are removable. 
---
The liquid reservoir chamber comes with our heavy duty 3/16 smokers. You will find the reservoir beneath the slide out grill of the firebox, between the fire box and cooking chamber. The liquid reservoir chamber can be filled from the outside EZ port with your favorite beverage to add moisture and flavor to whatever meats you're smoking. There is a drain plug for draining any access liquid after your done.
---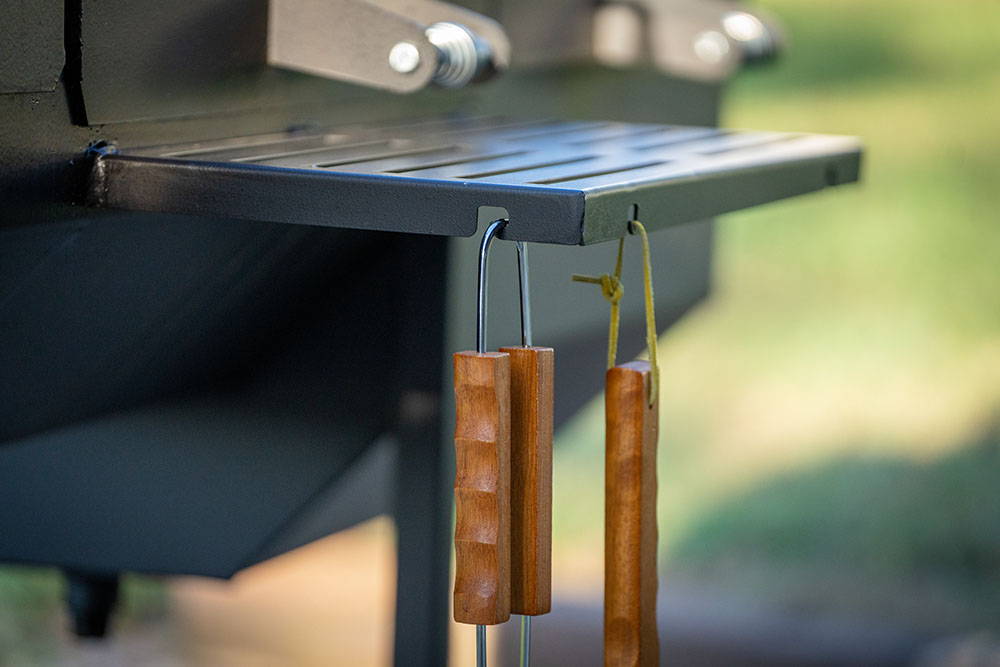 Folding Shelf w/ Accessory Hooks
All of the ASF Smokers come with folding-locking shelves with pre-cut hooks for your bbq tools. Hanging your tools gets them out of the way while ensuring they don't fall off the tray while you're still moving things around.
---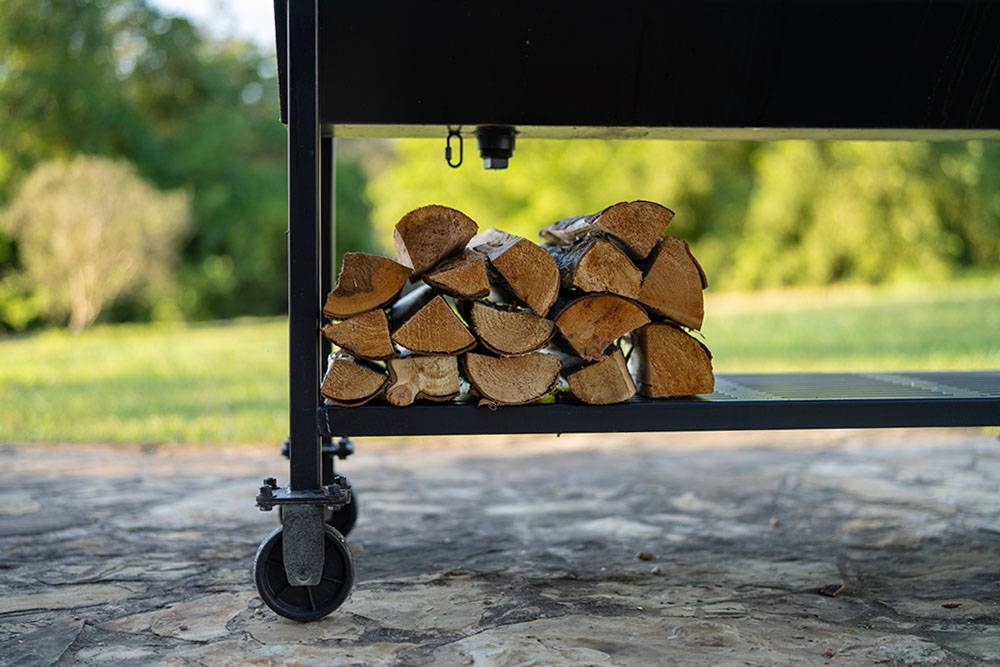 All of our 3/16 gauge ASF Smokers come with a wood rack, rolling casters, and grease drain plug and bucket hook. Grease bucket is not included with purchase.
---
With baffled air vents and an elevated wood rack built into the ash tray, your ASF Smoker provides you with continuous airflow every time.
SMOKE STACK
Our smoke stack now features a smoke collector with EZ Port for meat and temp prob access. The port features a stainless steel flap to match the stainless-steel cap on top of the stack.